Message from Managing Director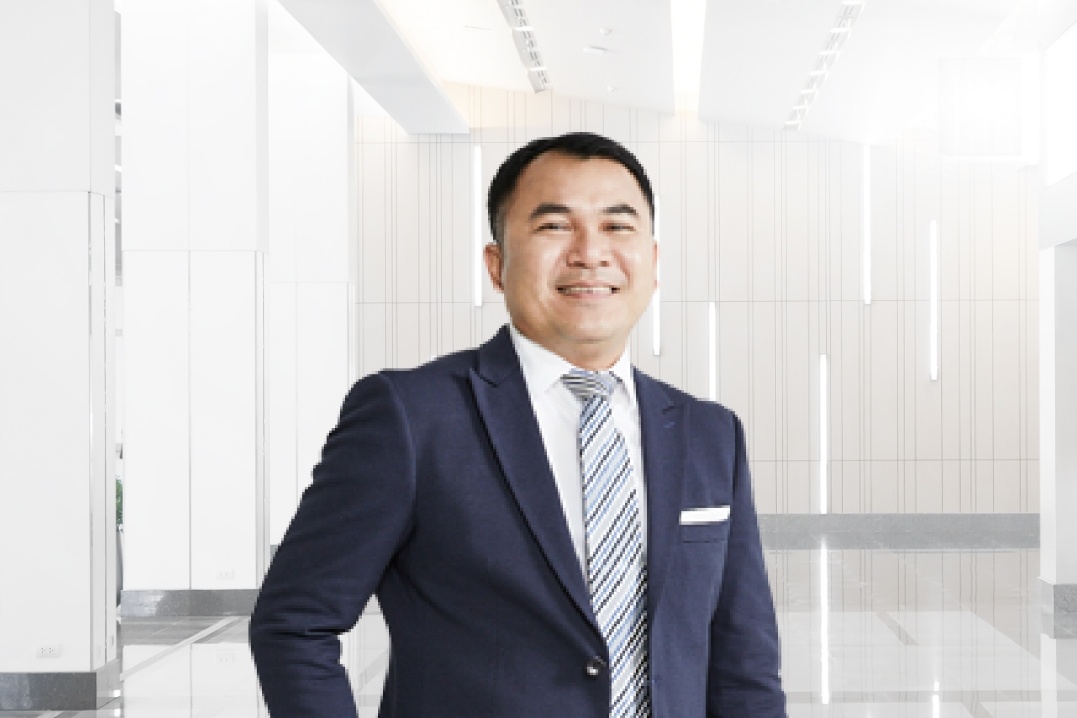 Don Muang Tollway Public Co., Ltd. or DMT
commits to taking care of all stakeholders, in line with our operations that prioritize social responsibility and continuous environmental care. For over 35 years, we have been serving Thai society by providing expressway services, meeting the needs of our users to reach their destinations conveniently, quickly, and safely. Additionally, we contribute to alleviating traffic congestion on Vibhavadi Rangsit Road.
In addition, our company adheres to the principles of good governance based on sustainable development. We integrate the sustainable development goals (SDGs) set by the United Nations into our operations, aiming to achieve excellence in economic, social, and environmental aspects. As a result, in the year 2022, our company received a high rating (4 stars) in the Corporate Governance Report (CGR) assessment by the Stock Exchange of Thailand. We have also been selected as part of the "Thailand Sustainability Investment" (THSI) list, recognized with the TTC Award for Outstanding Ethical Conduct by the Thai Chamber of Commerce, and received numerous other awards. These achievements reinforce our commitment to building a strong and growing organization while uplifting the quality of life for people in society. Apart from effective management within the organization for the benefit of employees and shareholders, we place great importance on being a responsible member of society and contributing back to the community.
Until this day, our company continues to evolve and adapt to the ever-changing landscape of the new era. Sustainable development is a key focus for us as we strive to keep pace with the dynamic world. We have set a clear direction to address all five dimensions of social responsibility, including:
This is an overview of the ongoing social initiatives carried out by our company with a strong commitment to societal well-being. We aspire to be part of a greater force that contributes to the development and assistance of society, uplifting the quality of life for Thai people and advancing safely and sustainably. We aim to instill confidence in all stakeholders by creating a future where our company flourishes and grows.
Furthermore, we are dedicated to minimizing waste, valuing resources and energy, and promoting environmentally friendly practices within our business. This is achieved through the collaborative efforts of our employees, who provide suggestions and improvements in various aspects of our operations to achieve conservation goals and reduce greenhouse gas emissions.
Lastly, we recognize that strong corporate governance is fundamental to achieving true sustainability. We foster responsibility, transparency, and ethical principles among all employees to ensure that as our company expands into diverse ventures or expands its business in the future, we continue to create sustainable value for all stakeholders.
---
Sakda Panwai , Ph.D. , P.E. , ACPE , APEC
Managing Director